About Nireco
Nireco is engaged in the R&D, manufacturing and sales of the control, measurement and inspection equipment that is essential to the process of manufacturing products for a large number of industries, ranging from steel and chemicals to food and printing. Since our establishment in 1950, we have been supplying various products and services to the industrial world by promoting more advanced control technology carefully developed over many years and by growing the resulting technology application discoveries. Today, we remain committed to deepening the trust we have earned across society by continuing to provide solutions to the various business challenges facing our customers.
Our mission
Nireco will continue to contribute to the realization of a prosperous and sustainable society by making advances in technology centered on optical applications and image analysis and by building trust with customers and partners.
To realize a prosperous and sustainable society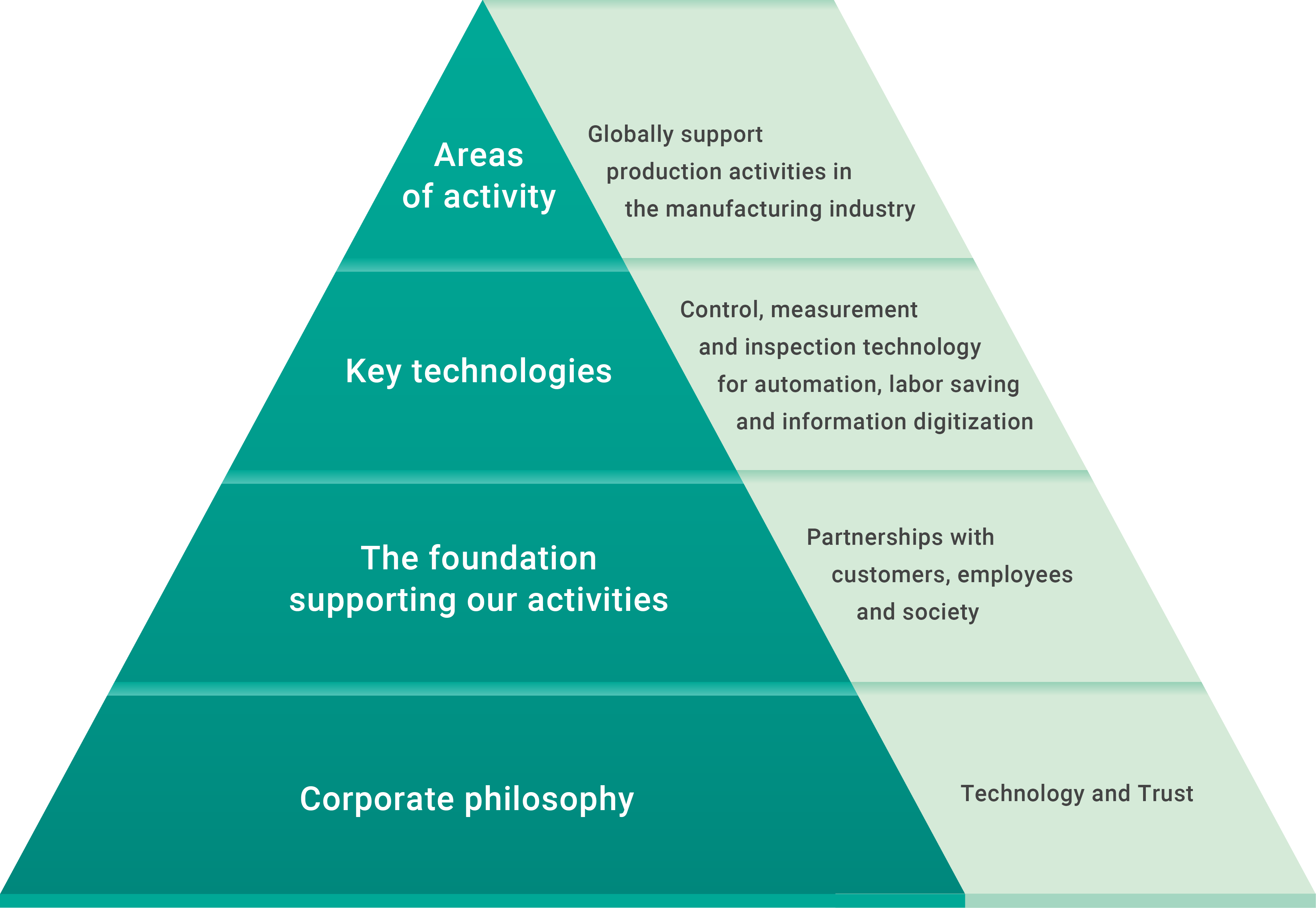 Nireco's four businesses segments
Nireco conducts research in various technical fields such as electricity, fluids and optics. Our research is centered around control, measurement and inspection technologies. Currently, we are developing business in four segments: process control, web control, inspection systems and optics.
Process Control Business
High-quality, high-performance steel sheets used for automobiles and electronic devices are manufactured under strict quality control. We manufacture and sell equipment that provides indispensable support for sheet quality and production efficiency.
Web Control Business
Thin sheets (also called webs), such as film and paper, cannot be precisely manufactured or processed unless the running position and sheet tension are kept constant. We manufacture and sell the control and inspection equipment that are critical to managing these requirements.
Inspection Systems Business
We manufacture and sell equipment that inspects the quality of materials and detects defects, which is essential for making high-definition, high-quality products.
Optics Business
We manufacture and sell laser-equipped devices that are used as light sources for marking and processing products and performing semiconductor and medical inspections.
Where Nireco's products are used
Nireco products can be found in production lines in a wide range of industries, from materials such as steel and film, electronic devices such as PCs and smartphones, to food products. By providing products that can be customized according to the characteristics of the production line of each industry, we contribute to better quality and higher production efficiency.
Nireco's challenges and R&D activities
In order to meet the needs of customers, Nireco is constantly focused on research and development of new technologies that center around sensing technology, image processing technology and optical technology. We provide unique products in four segments: process control, web control, inspection systems and optics.