PRODUCTS
Print Quality Inspection Systems

Pouch Packaging Inspection Systems

Gluing Control Systems
Glue sensor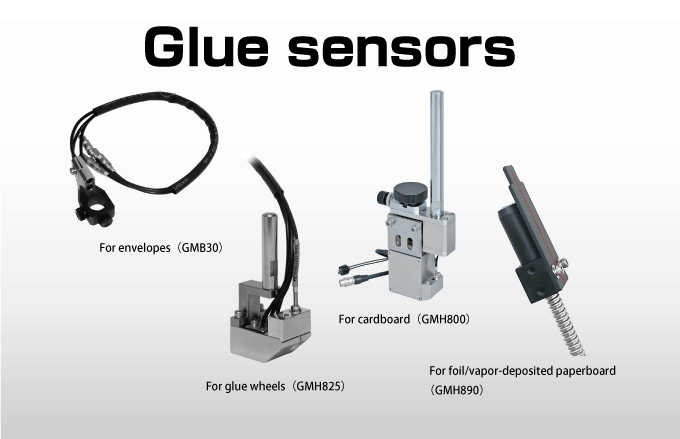 Overview
There is a choice of detectors for envelopes and for glue wheels.
Three types of glue wheel detectors are available for paperboard, corrugated board, and foil/vapor-deposited paperboard.
Feature
Glue sensor(for envelopes)
The envelope glue detector can be combined with the applicator nozzle (for BF use).
Glue sensor(for glue wheels)
The glue wheel glue detector has a compact design
The signals from the sensor are sent, via a separate pre-amplifier, to the controller.
Contact Us
Please use this form to submit your inquiries, feedback and/or requests to NIRECO.