PRODUCTS
Print Quality Inspection Systems

Pouch Packaging Inspection Systems

Gluing Control Systems
Glue inspection system for envelopes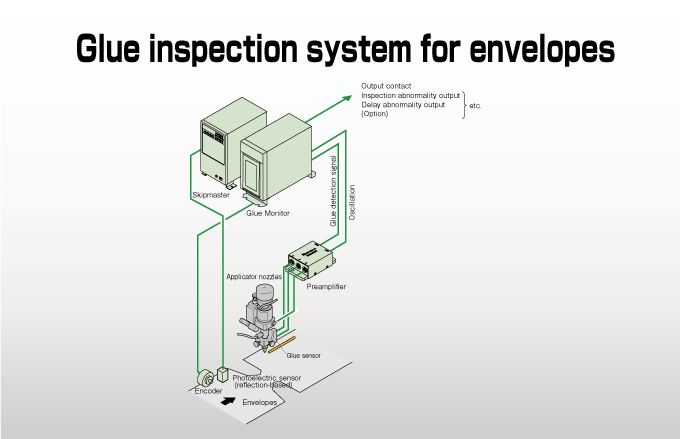 Overview
The Glue Monitor GM800 can be combined with either a glue sensor for glue nozzles to identify the length and position of the gluing. When the gluing length is longer or shorter than the reference dimension, or if the amount of glue applied is less than the reference value, the system displays an error and outputs a relay contact. This relay contact can be used to activate a buzzer or warning light to notify the operator or to stop the machine.
Feature
Non-contact inspection.
It is not affected by the viscosity of the glue.
The standard setting is done automatically.
Glue detectors are designed to be compact.
Contact Us
Please use this form to submit your inquiries, feedback and/or requests to NIRECO.