PRODUCTS
Edge Position Control Systems

Measuring Systems

Actuators

Movie
Linear Sensor LSF4096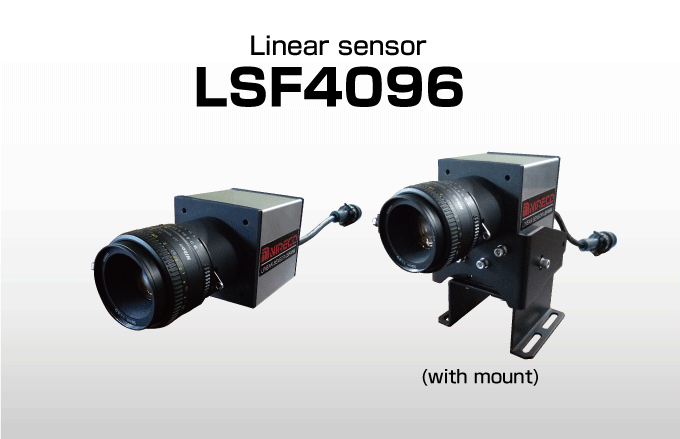 Overview
This linear sensor is a one-dimensional image sensor applied to measure position with a high degree of accuracy
Feature
Simple Operation

・Operates using a single-voltage power supply (DC +15 V)
・Simply connect the power supply and a voltage (0 to 5 V) is output in proportion to the count (incident light pixel count).
・The count (incident light pixel count) is shown on the LED display, making it easy to check the operation.

Wide range of scanning times

・The scanning time can be set from 2 msec to 20 msec.

Environmental resistance

・Can stably operate in an ambient temperature range of 0° C to +50°C.
Specifications
Light-receiving element
CMOS linear image sensor
Effective no. of pixels
4,096 pixels
Pixel interval
7 μm
Scanning time
2 to 20 msec per line
Data rate
3 MHz (2.7 to 7.0 msec per line),
750 Khz (7 to 43.7 msec per line)
Synchronization method
Internal synchronization
Output signal
Analog voltage DC 0 to 5 V
Power supply
DC+15 V ±10% (0.3 A)
Display
Decimal 4-digit 7-segment LED display
Lens mount
Equivalent to a Nikon F mount
Ambient temperature
0 to 50°C
Contact Us
Please use this form to submit your inquiries, feedback and/or requests to NIRECO.