PRODUCTS
Edge Position Control Systems(Sensors)

Edge Position Control Systems(Electric type)

Edge Position Control Systems(Hydraulic type)

EPC related components

Tension Control Systems

Automaic Register Control Systems

Print-to-cut Register Control Systems

Other Related Equipment
AC servo actuator A152-□□□-20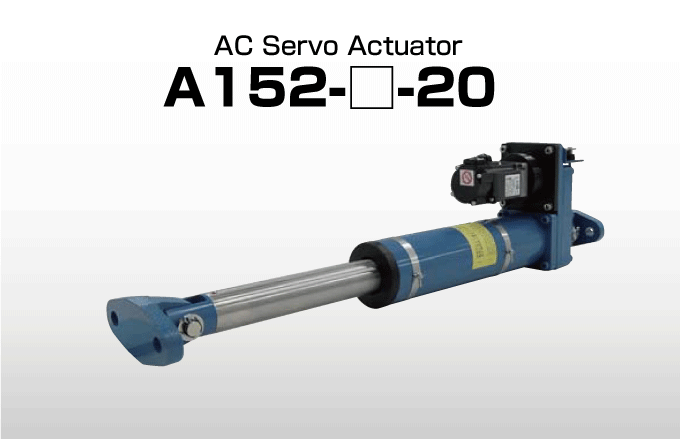 Overview
The motor-driven actuators in the A152 series are connected to an SP-152 AC servo driver unit and are used primarily for EPC systems. Direct-acting actuators are solidly built, with an integrated reduction gear and ball screw.
Feature
High-precision, high-speed control
This actuator uses an AC servo motor (brushless) and is suitable for clean environments.
Specification
Model
A152-150-20
A152-200-20
Stroke mm
135
185
Speed mm/s
24*
24*
Thrust kN
1.5
1.5
Mass kg
6
7
Ambient temperature
0 to +40°C
Ambient humidity
30-80%RH (no condensation)
Protective structure rating
IP40 Indoor type
Motor Output (W)
100
* Speeds shown are when unloaded
Contact Us
Please use this form to submit your inquiries, feedback and/or requests to NIRECO.