PRODUCTS
Edge Position Control Systems(Sensors)

Edge Position Control Systems(Electric type)

Edge Position Control Systems(Hydraulic type)

EPC related components

Tension Control Systems

Automaic Register Control Systems

Print-to-cut Register Control Systems

Other Related Equipment
Guide roller mechanisms (Hydraulic type)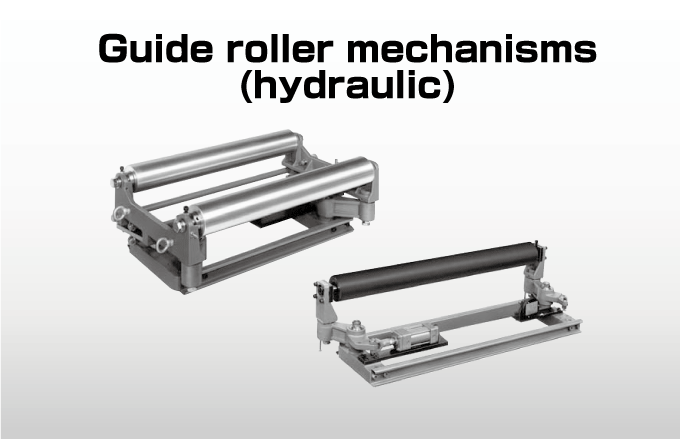 Overview
This guide roller mechanism corrects web meandering. There are two basic guide roller control methods: the center pivot method and the end pivot method.
Feature
Nireco has the optimal guide roller mechanism for the web material, width, tension, amount of web correction, speed, as well as the machine installation conditions. We offer these roller mechanisms to our customers.
Center-pivot system(GCD)
The guide roller mechanism on a center pivot is designed so that the center of the web plane extension on the guide roller inlet side is the center of rotation. This guide roller system is used for web grades that can suffer permanent deformation or wrinkles when a difference in tension arises between both edges, i.e. non-expansion paper, newspaper, coated paper, metal, foil, cellulose, acetate, and brittle plastics.
Center-pivot system(GCD) diagram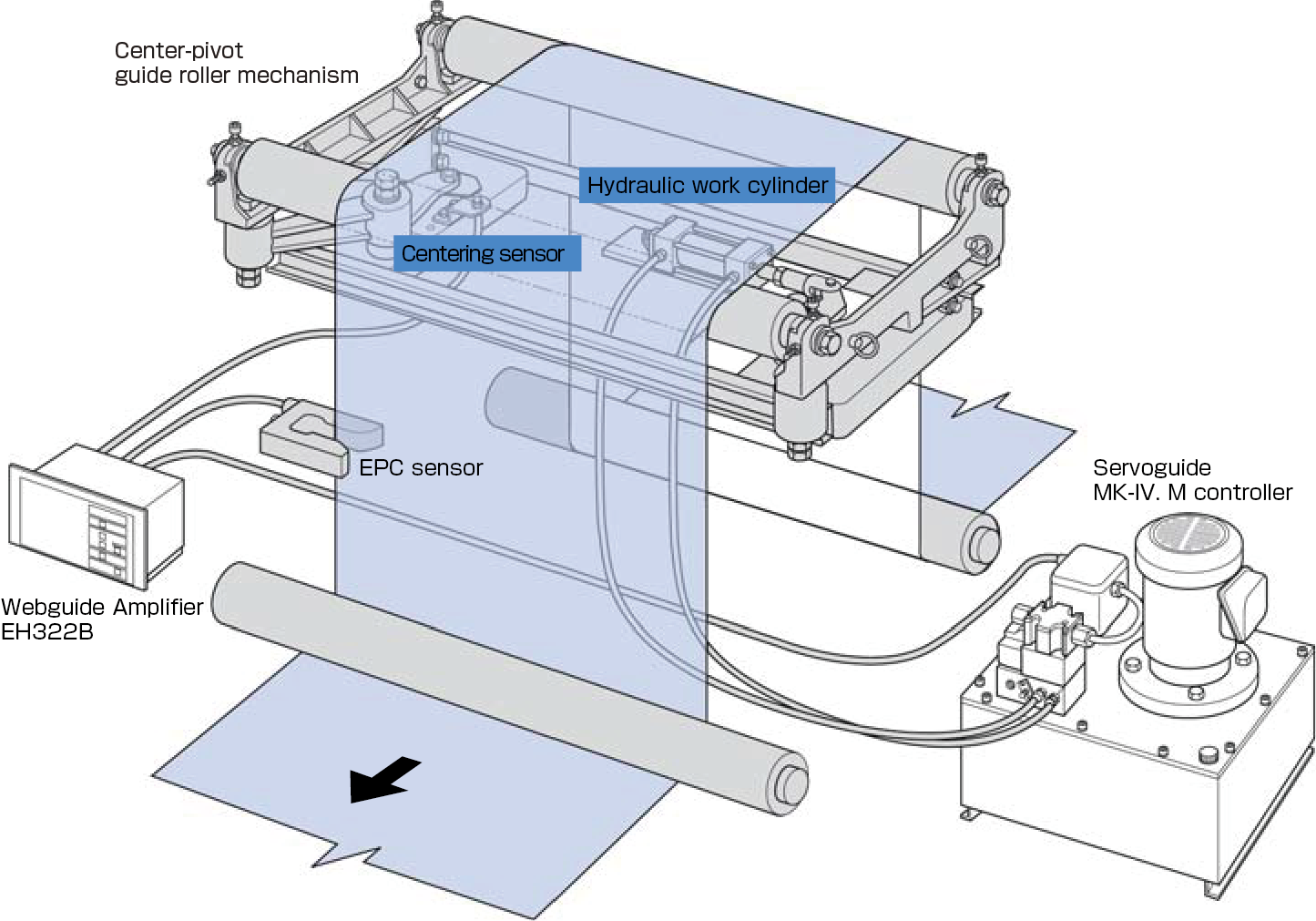 End-pivot system(GED)
The guide roll mechanism based in an end pivot is available with one, two or three rollers. The number of rollers is selected according to the place of use. This guide roller mechanism is used for webs that are expandable and easily absorb a difference in tension between both edges, i.e. cellophane, vinyl and polyethylene. It has the advantage of relatively easy installation in the middle of a line.
End-pivot system(GED) diagram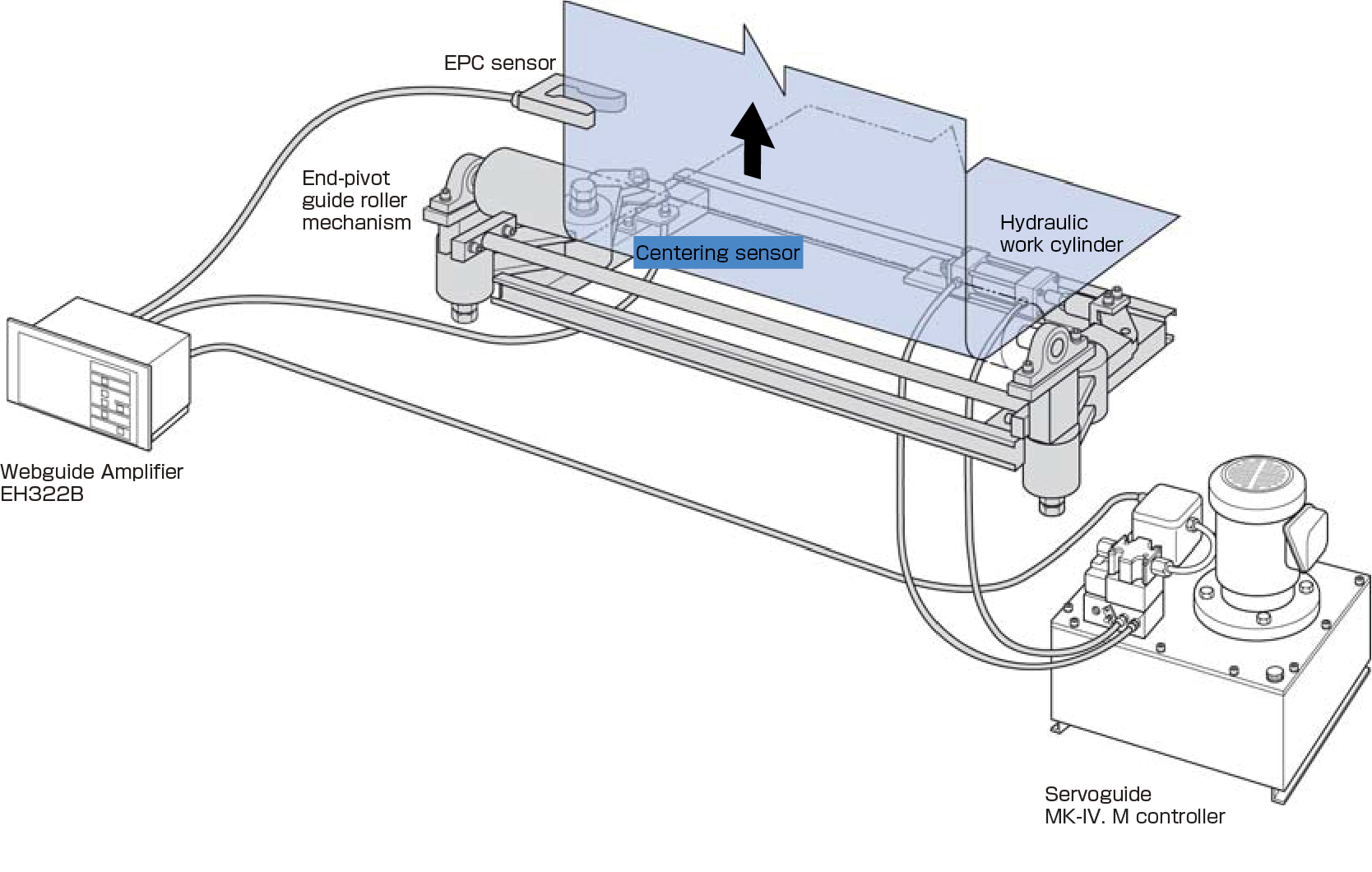 Contact Us
Please use this form to submit your inquiries, feedback and/or requests to NIRECO.