PRODUCTS
Edge Position Control Systems(Sensors)

Edge Position Control Systems(Electric type)

Edge Position Control Systems(Hydraulic type)

EPC related components

Tension Control Systems

Automaic Register Control Systems

Print-to-cut Register Control Systems

Other Related Equipment
PHOTOHEAD PH22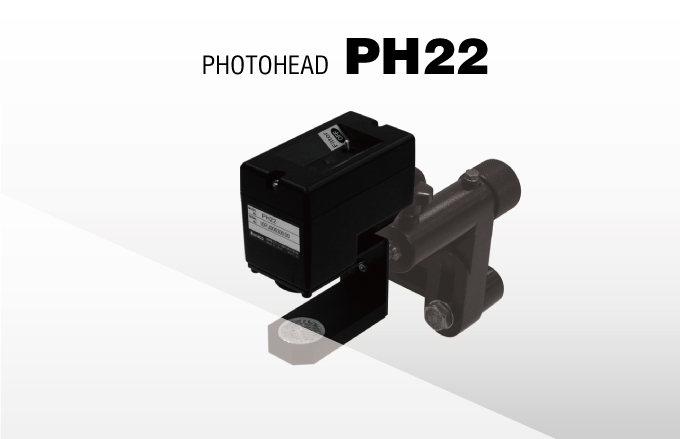 Overview
A sensor most suitable for sensitive materials that does not use ultraviolet or infrared as the light source
Easy detection setup eases the burden on the users
The Photohead PH22 is a sensor designed to detect a transparent web or a nonwoven fabric as a detector for EPC. The sensor adopts SPD as the detector element and white LED as the light source to offer a long time, safe operation of meandering detection.
Feature
Detects even a slight displacement of web by emitting light with uniform intensity.
Use of SPD enables faster reaction and improves the detection accuracy for high-speed operations.
Detects a 0.1mm displacement of transparent web.
Use of white LED for the light source enables a long time, stable operation and helps to reduce cost.
Specification
Spotlight distance
32mm
Detection field of view
6mm
Light source
White LED
Light source wavelength
Visible Light
Sensitivity
Detect displacement 0.1mm of non-transparent web
Output voltage
0 to 5V DC
Detection element
SPD
Power supply
±15V DC
Ambient temperature
0 to +50℃
Response frequrncy
Filter ON 3Hz(PH20A equivalent)
Filter OFF 30Hz
Main body material
Cast Aluminum Alloy
Mass
Head: 450g
Cable: 250g
Contact Us
Please use this form to submit your inquiries, feedback and/or requests to NIRECO.