PRODUCTS
Edge Position Control Systems(Sensors)

Edge Position Control Systems(Electric type)

Edge Position Control Systems(Hydraulic type)

EPC related components

Tension Control Systems

Automaic Register Control Systems

Print-to-cut Register Control Systems

Other Related Equipment
Centering sensor SI12-NE4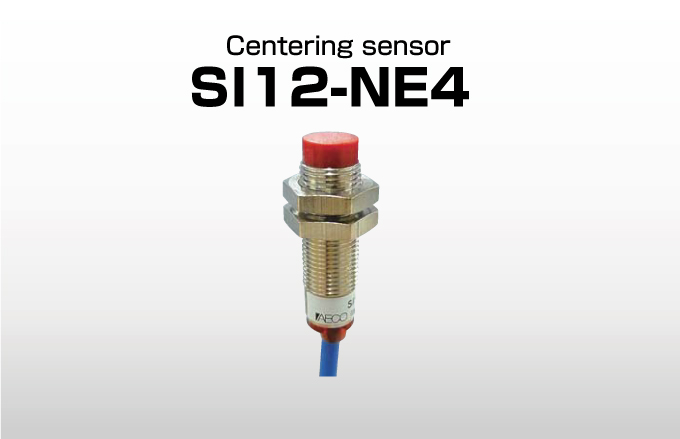 Overview
This sensor is set up for the winding/unwinding reel in its central position. It is a position sensor that is used to keep the guide roller in its center position.
Specification
Detecting length
Approx. 3 mm
Standard object
Ferrous material 12×12×1t or more
Applicable objects
Ferrous/non-ferrous material
Rated operating
Rated voltage
8 V DC (R1 = 1 kΩ)
Allowable ripple rate
Less than 10%
Repetitive error
Less than 3%
Temperature characteristics
±10% within
Unevenness of the movement distance
±10% within
Operating current
Non-detection
3 mmA or more
Detection
Less than 1 mmA
Hysteresis
1~10%
Resistance to environment
IP67
Allowable wiring resistance
Total resistance: 1000 Ω or less
Ambient temperature
-25 to +60°C
Ambient humidity
10-85% RH (no condensation)
Protective structure ratingI
IP67
Case material
Nickel brass
Cable
PVC 2 m±10%
D (ø4.2), P (2), q (0.25 mm²)
Tightening torque
Less than 12 N·m
Mass
140g
Contact Us
Please use this form to submit your inquiries, feedback and/or requests to NIRECO.